Nina Golemi, M.A., LPC, NCC®
Licensed Professional Counselor, National Certified Counselor ™ in Watertown, WI
States of Licensure: Wisconsin, Minnesota & Pennsylvania (temporarily licensed in MN through October 12th 2020; temporarily licensed in PA until state COVID-19 response waiver expires)
Nina Golemi believes in empowering her clients by using a variety of clinical approaches, depending on individual needs. She views therapy as a collaborative experience in which she seeks to help her clients feel understood and have hope for the future. Golemi originally began practicing as a professional counselor in the Milwaukee area and has experience working with clients from a variety of backgrounds and belief systems. Prior to pursuing licensed professional counseling, Golemi was trained in ABA (Applied Behavioral Analysis) therapy while working with individuals with autism. She holds certifications in Aggression Replacement Therapy (ART), Stress & Trauma Care with Military Application, Biological Aspects of Addiction/Recovery, the Diagnostic and Treatment of Sex Addiction, and is a certified PREPARE/ENRICH facilitator. Golemi's specialties include providing trauma informed treatment via brainspotting for survivors of abuse, traumatic events and human sex trafficking as well as sex-offense specific treatment through the Alternatives to Sexual Assault Program. Golemi also enjoys working with clients struggling with anxiety and depression, emotional and behavioral issues, and phase of life complications.
Golemi prefers to use creative art therapy interventions in her work and has developed a projective psychological painting series entitled the "Windows Series." These images are intended to provide clinicians with a window into the client's respective worldview through subjective interpretation. Golemi also creates children's books, and "Jose's Horrible Habit" is currently available on Amazon here. She is currently in the research and interview stage of her book, "Becoming Human: Overcoming Childhood Psychological Abuse." Other clinically creative endeavors Golemi is involved in include personalized interventions and the illustrated cognitive distortion card game.
Everyone has bad habits, but how do we talk about them? Join José as he learns about how bad habits are created and how to overcome them by making healthier choices. José finds out that his repeated unhealthy choices lead to the making of a "habit monster" that eventually takes control! He's surprised to learn that the Horrible Habit doesn't just hurt him, but others too. But when mom gets José some much needed help, he learns how defeat the Horrible Habit and create good habits that help him and other people. José discovers that his choices feed his habits and that he has the power to overcome. Check out free "10 Tips for Caregivers" for working with children and teaching them how important their choices are. Written by a clinical mental health therapist, this book is a great way to initiate conversation about this difficult subject. This accessibly illustrated children's book is a great tool for therapists working with children who are learning about thinking errors and empathy.
Jose's Horrible Habit is available by clicking the image or HERE.
Ashley Feldman, MA, LPC-IT
Licensed Professional Counselor-In-Training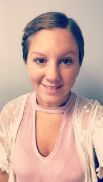 State of Licensure: Wisconsin
Ashley believes that healing begins when an individual feels safe, validated, and comfortable. She has a passion for working with children and adolescents and ascribes to the motto "be who you needed when you were younger." Ashley has experience working with individuals struggling with anxiety, mood disorders, depression, trauma, emotional and behavioral issues, substance abuse, and autism. In her clinical work, Ashley utilizes an eclectic combination of modalities including brainspotting, cognitive behavioral therapy (CBT), solution focused therapies, play therapy, art therapy and mindfulness. Ashley strives to create a collaborative, non-judgmental atmosphere in which her clients feel safe working toward their treatment goals.
Catherine Hetzel, MS, LPC-IT
Licensed Professional Counselor-In-Training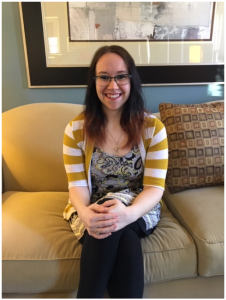 State of Licensure: Wisconsin
Catherine believes that clients are able to grow and heal when they are in a safe environment involving a trusting relationship with their therapist. Catherine has experience working with young children, adolescents, and adults. She has worked specifically with children and adolescents challenged with difficult home lives and family dynamics, and has worked with these populations on social skill-building, conflict resolution, and coping skill enhancement. Additionally, Catherine also works with survivors of human sex trafficking as well as those requiring sex-offense specific treatment through the Alternatives to Sexual Assault Program. Catherine has experience also as a respite caregiver working with adolescents on the autism spectrum. Catherine has received training in trauma and abuse counseling with children, adolescents, and adults, and has worked with clients in these areas on establishing protective skills and on cultivating supportive networks to facilitate healthier life functioning. Through an eclectic approach, Catherine utilizes cognitive behavioral therapy (CBT), play therapy, structural family therapy, and solution-focused therapies in assisting clients with creating individualized techniques and strategies that address their specific needs and life situations. Above all, Catherine believes that therapy is a collaborative process between client and therapist, one in which client input is essential and in which clients bring their own unique skills and strengths to the therapeutic process.
Christina Diorio, Ph.D.
Licensed Clinical Psychologist
State of Licensure: Wisconsin
Christina Diorio, Ph.D., is a licensed clinical psychologist who specializes in the treatment of children, adolescents and families. She has provided comprehensive therapeutic services for individuals ranging from ages five through adulthood. Dr. Diorio's approach is upbeat and solution focused. She strives to co-create treatment goals with her patients so that they achieve a better quality of life.
Dr. Diorio has specialized training in working with individuals that have displayed inappropriate sexual behaviors. This may include providing consultation, direct treatment services and/or assessments. Dr. Diorio is the founder and director of the Alternatives to Sexual Assault Program as well as one of the founders of Family Options Counseling in Brookfield, WI.
Dr. Diorio is available to provide psychological evaluations through Serenity Mental Health Services.
Rachel Layher
Executive Assistant to Nina Golemi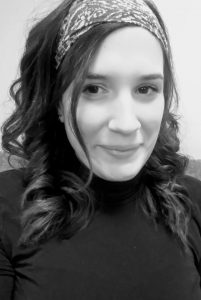 Ms. Rachel Layher is Serenity's resident expert in all things administrative. Often responsible for critical behind-the-scenes work that ensures continuity of care for our clients, she is a highly valued member of our team!
Isabelle Wangerin
Clinical Projects Administrator
Isabelle Wangerin received her B. S. in Psychology at the University of Northwestern Saint Paul and is attending Bethel University t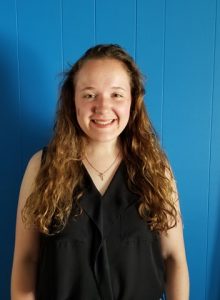 o pursue her M.A. in Counseling. One of her greatest joys is watching how love conquers fear in the therapy setting, and she hopes to facilitate that in for children and their families in the near future. Isabelle is thrilled to be a part of team of individuals who share a deep love for their clients and hope for healing at Serenity.